Accelerate business and go-to-market outcomes with transformational data and insights synched to your CRM.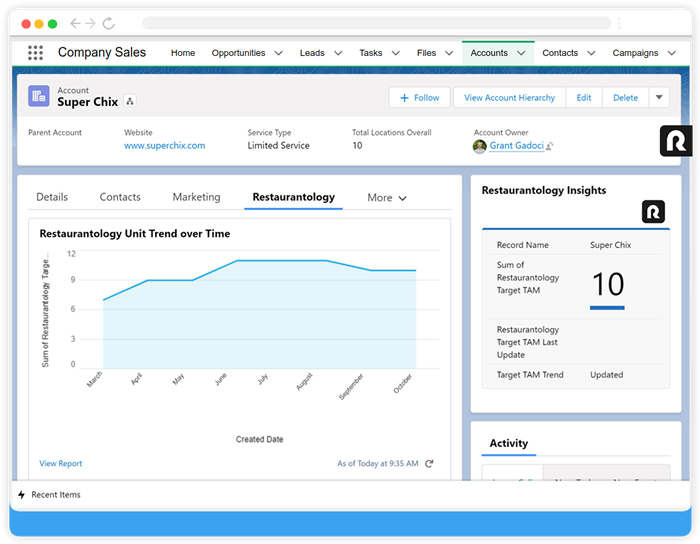 Access data analytics that help accurately segment marketing databases and drive actionable sales coverage models.
Visualize the multi-unit addressable market
Create custom reports and dashboards that give context to trends, growth plans, and strategic investments.
Organize prospects by what matters most
Segment the industry into the meaningful parts that drive actionable, intentional, and accelerated go-to-market strategies.
Ready to improve your restaurant data?
No matter which branch of the org chart you call home, you can benefit from Restaurantology's data insights.