Search History, Profile 'Following' & Notifications
Written by
Grant Gadoci
Updated over a week ago
For many Restaurantology users, keeping up with key territory prospects is crucial. We try to make it as easy as possible to get to the right profiles, and quickly.
Search history
From the toolbar, click the drop-down icon ▼ and then tap History
Follow your favorite profiles
To follow a profile, tap the Follow button. To unfollow, click it again.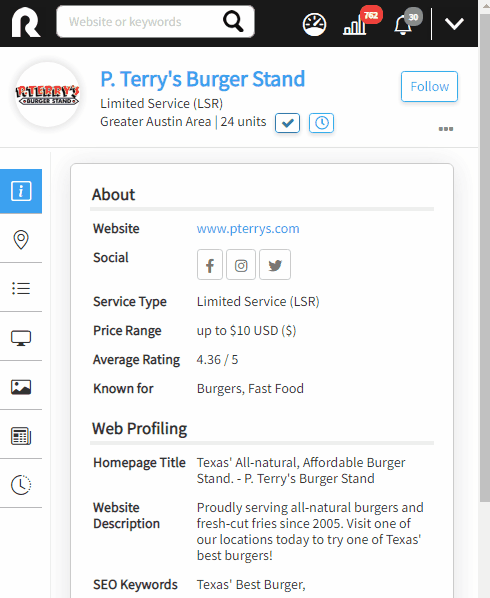 Following a profile has 2 main purposes:
It groups together all followed profiles for faster access, and
It is the basis for your Notification Center
To see the profiles you're following, click the drop-down icon ▼ in the toolbar, and then tap Following
Notifications
Restaurantology adds a notification to your sidebar each time a profile you follow has been recently updated.
To access your notifications, click the bell icon in the toolbar. Click an individual notification to visit the profile. Tap Mark All as Read to clear your notifications.